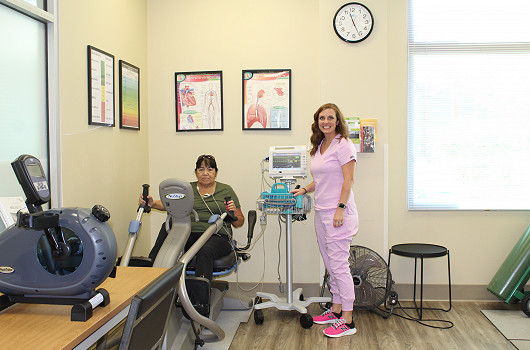 The Cardiac Rehabilitation program of Lillian M. Hudspeth Memorial Hospital is a planned, medically supervised program of exercise and patient education that offers all phases of cardiac recuperation, including outpatient care, maintenance programs, and preventive care.
Phase I
The program offers patients the opportunity to return to normal activities following a major cardiac event, restore patient health, and improve quality of life. A team of health professionals, including physicians, registered nurses with critical care training and experience, physical therapist and a dietitian, establish a program based on the patient's individual medical situation, lifestyle and abilities. The team supervises the ongoing care and education of program participants. The cardiac rehabilitation program consists of two phases:
Phase II
This is an intensive 36 session rehabilitation program of exercise and education for those who have had a specific heart event such as heart attack, by-pass surgery or angioplasty and who have been referred by their primary care physician or cardiologist. This monitored program offers a flexible class times three times each week over a 12-week period.
Phase III
This is a Monday through Friday maintenance program in which in addition to exercise, participants choose from ongoing educational and informational programs in various disciplines such as stress management and weight loss. Phase III participants who are at high cardiac or related health risk may need a referral for the maintenance program. Graduates from the cardiac rehab program are eligible for membership discounts at The Health and Wellness Center.
To contact the Cardiac Rehabilitation Center, please call (325) 387-1250. Se habla Español.
Cardiac Rehabilitation Staff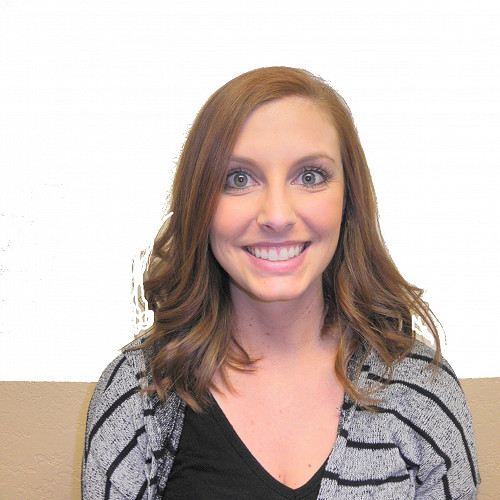 Laci Longoria
Cardio Pulmonary Rehab Nurse