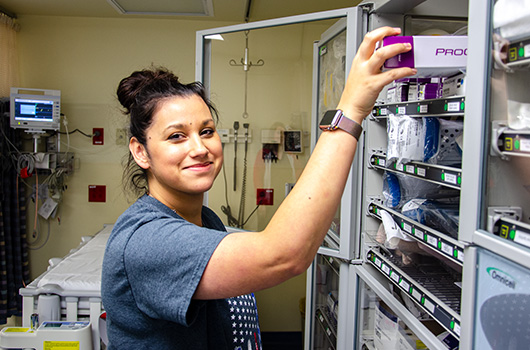 In Case of Emergency Dial 911
Transfer Line: 325-387-5132
Lillian M. Hudspeth Memorial Hospital is a designated Level IV Trauma Center equipped with state-of-the-art shock/trauma and cardiac monitoring equipment. Additionally, we have partnered with Sutton County to transform the local mostly volunteer EMS to a full-time Advanced Life Support system. The Sutton County EMS is a Mobile Intensive Care capable service staffed by Paramedics and EMT's.
Emergency Department
The Emergency Department is available 24 hours every day and offers care for a variety of illness and injury, including stabilization services for major trauma. All five beds are cardiac-monitored and the department has designated trauma and pediatric rooms. The department is specially equipped with decontamination facilities and an isolation room.
The Emergency Department also utilizes state-of-the-science teleneurology to provide the latest stroke diagnostics and treatment protocols. Hudspeth Memorial also carries CroFab® used to treat rattlesnake envenomation.
The Emergency Department is for emergency care only. Twenty-four hour emergency department services are the most expensive source of medical care. Routine patient needs should be handled in the Sonora Medical Clinic.
For more information, please call the emergency care team at (325) 387-1161. Se habla Español.
Physicians providing service in the Emergency Department are not employees of Lillian M. Hudspeth Memorial Hospital. Professional services are billed separately from hospital services.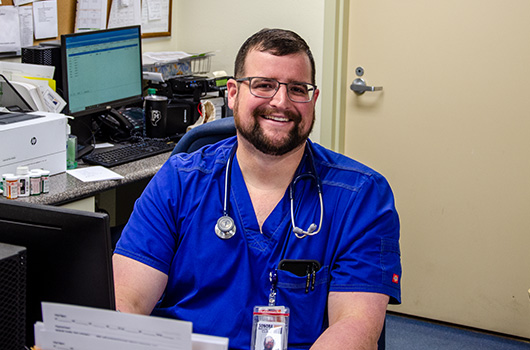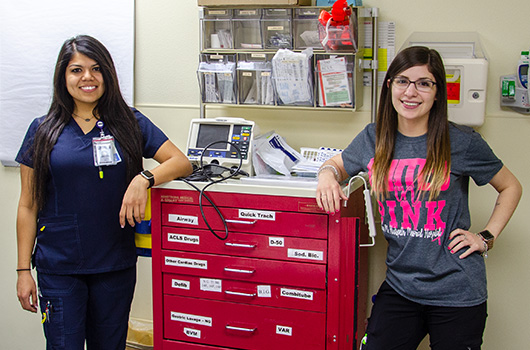 Emergency Medical Service (Ambulance)
The service provides 911 emergency services to the City of Sonora, Sutton County and mutual aid to the Southern Concho Valley. In addition to 911 the service provides non-emergency transfer and stand-by services. The service has three emergency vehicles and a command vehicle and is equipped with state-of-the-science equipment.
Our service works closely with Hudspeth Memorial. This cooporation ensures trauma, stroke and chest pain patients receive early intervention. Paramedics work side by side with the emergency department staff. This relationship allows for continuation of care and coordination when patients require transport to a tertiary facility.
The Sutton County EMS also maintains both a CE program as well as a community outreach program. These programs allow for our staff to maintain readiness. The community outreach program provides for a variety of area safety and first aid programs including CPR. Both the EMS and hospital have active roles in the Concho Valley Regional Advisory Council Area K.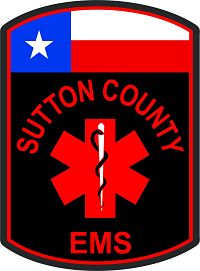 Community Paramedic Program
Sutton County EMS paramedics provides health care to patients in their home through the Community Paramedic Program.
The groundbreaking program is only one of a handful of such programs in the United States. "In rural environments, we have to look for innovative ways to deliver quality health care to our citizens while maximizing our limited resources," according to Sutton County Hospital District staff. "The Community Paramedic Program integrates all aspects of health care in Sonora and Sutton County, fulfilling the mission and vision of the district."
The program is designed to reduce emergency room visits and hospital readmissions. It will provide health monitoring and screenings for a variety of conditions including diabetes, hypertension, immunizations, safety assessments and fall prevention, as well as medication reconciliation.
The program is part of an integrated monitoring system developed by the Sutton County Hospital District which includes Lillian M. Hudspeth Memorial Hospital, Sonora Medical Clinic, and the Sutton County EMS. Patients will be referred from a variety of sources; all services will be monitored for quality through a multidisciplinary committee.
Paramedics will schedule home visits with patients. Studies show face-to-face contact improves compliance with treatment regimens and improves safety in the home. In addition to the paramedics, a community benefits counselor will be available to assist with other social needs.
There is no cost to the patient for these services and no additional cost to local taxpayers. Vehicle and equipment costs are provided through a grant from the Texas Department of Agriculture, Rural Health Facility Capital Improvement Fund.
For more information regarding this program, please call (325) 387-5132 or by e-mail at EMSDirector@suttoncountyems.org.
Additional Resources